Despite the looming ginormous grey clouds on the horizon, I insisted that we kept on driving towards the Rocky Mountain National Park.
I was hoping that the weather would clear up. I really, really, really wanted to see the Rockies.
As we got closer to the park, it started to snow.
As we started driving up the mountain towards Bear Lake, it started snowing real hard. As in, smarter people, or those who have better things to do with their time would've turned around. Many did. But not us, nu-uh. Like a hound on a scent, we kept going.
Even when the ranger stopped warned us of icy road ahead – "Onward!", we said.
We pulled up at the parking lot of Bear Lake, wrapped ourselves in down jackets and faithfully followed the trail towards Bear Lake. Snow was falling down so hard we could barely see.
At the end of the trail, just like I'd hoped, the weather cleared up just in time for us to see this:
Hah! Just kidding.
Instead, we saw this:
Darn you, weather!
Remember what happened in Halong Bay, Vietnam? Weather once again proved to be our travel nemesis.
There was a time not long ago when something like this would've driven a wedgie up my butt and ruined the day.
But now, I'm zen enough to shrug it off, dutifully take a self pic in front of white nothingness, and head back home.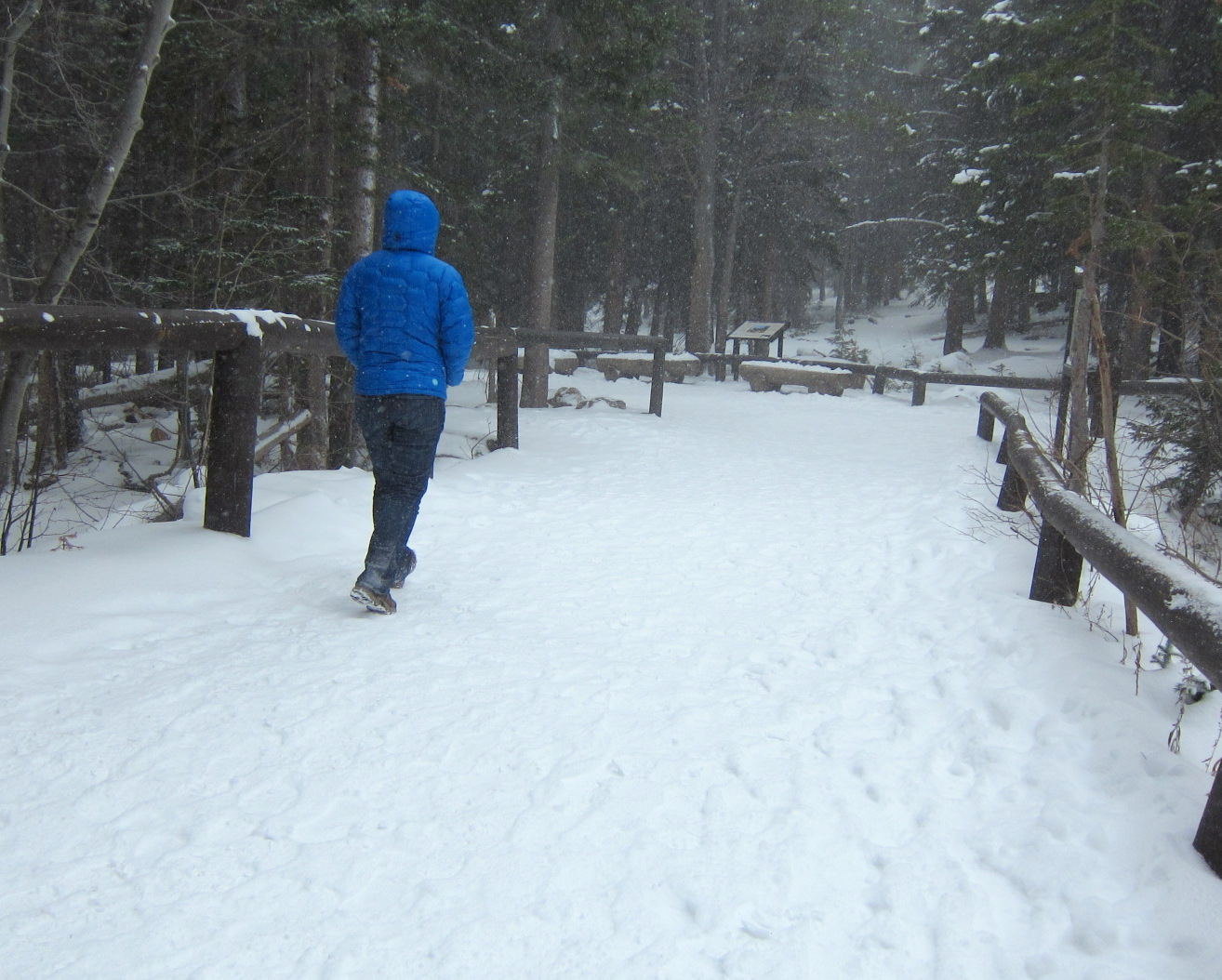 I'm sure there are mountains in the Rocky Mountain and that they're beautiful. But for now, we'll just have to take the others' words for it.