There are about a gazillion travel packing lists out there, so why did I decided to write yet another one? The thing is, I've never really found a travel packing list that didn't make me roll my eyes a bit.
I can't imagine lugging around an iron, or an inflatable wine bag, or a luggage scale, a luggage scooter (Ok, fine! The luggage scooter is actually kind of cool).
So I decided to write my own, which turned out to be easy because it's literally a list of everything in my travel bin (that I throw everything in my carry-on into after each trip). This packing list isn't for everyone though, because everybody travels differently and I totally understand if your list of must-have travel accessories will look different than mine.
So who is this travel packing list for?
This practical packing list is for people in my tribe. People who travel like me:
You travel with a carry-on and therefore space is at a premium.
As such, everything you carry needs to be multi-purpose to justify its weight.
You walk a lot when you travel. You go on hikes and treks.
You're picky about your gear – you want the right balance between cost and value.
You come back from your trip and you realise you wear pretty much the same thing in all of your photos, clothes-wise and shoe-wise.
On wasteful consumption
I own all of the items below and I carry all of them with me on 90% of my trips, but I'd be the first to say that you absolutely do not need any of the items on this packing list to have a great trip. Even though I found them to be multi-purpose, budget-friendly, and useful travel accessories that have earned their rightful place in my pack, your mileage will vary.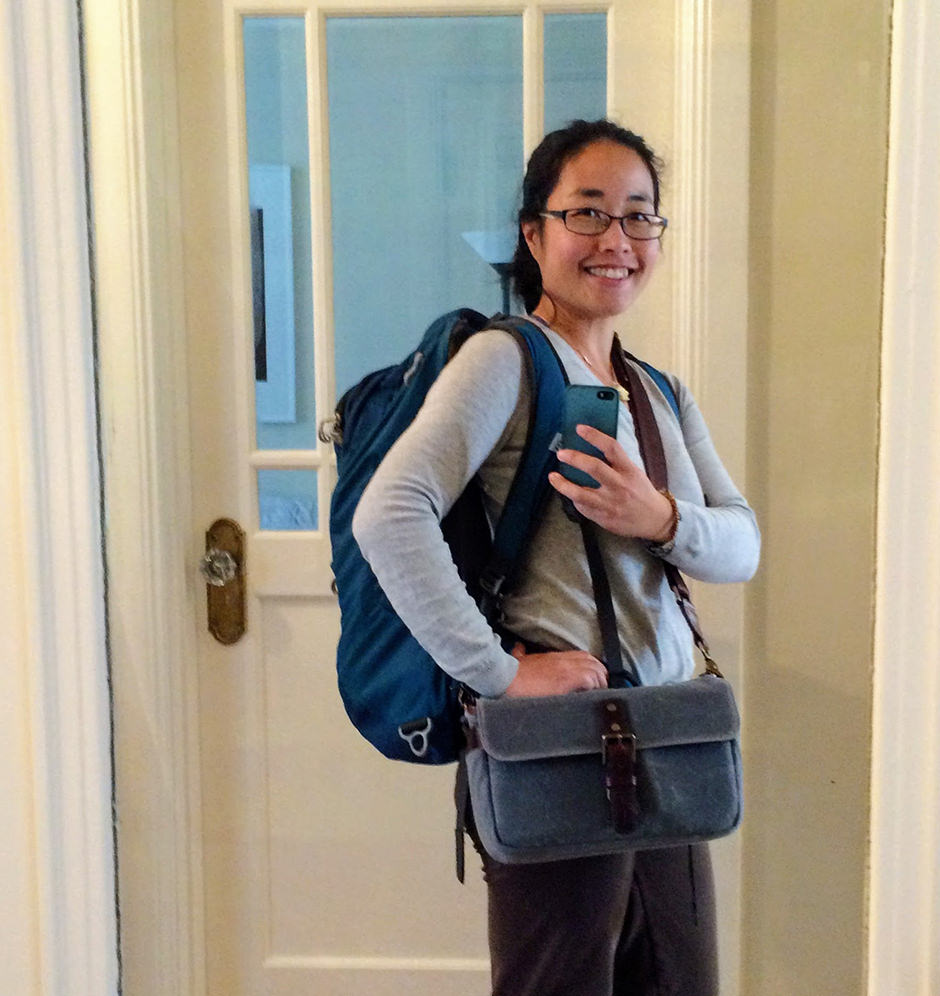 Domke Wrap (11 inch)
I recently upgraded my camera to a brand new mirror-less Olympus, and it's small enough to fit in my purse. But the possibility of getting scratches on that shiny and pristine touch screen was making me nervous! So I bought a screen protector and a Domke Wrap.
Yeah, I have no idea pronounce it either – dome-kah? dom-key? Anyway, this padded piece of cloth functions as a lightweight protective wrap for your camera and lenses while being out and about. It retains its shape well and sits in my purse as a shield between my beloved camera and the junk that rattle around in my purse.
Lightweight Waterproof Sack
Between Jack and I, we've lost 3 phones to moisture when we got caught in an unexpected downpour. These waterproof sacks is jus too lightweight and too useful not to have with me at all times. Get one big enough to put your camera and phone. Mine is 1 litre small and it's just perfect.
Buff Headwear

I own the half-length one that I think is perfect, since it's small enough to stuff in a pocket. I use it to provide extra coverage for my neck on sunny days, to cover my mouth and nose on windy days, as a sleep mask on flights, as a hairband on bad hair days, and the list goes on… Who knew that a piece of stretchy, breathable fabric can be so useful?
A lightweight sleeping liner
I bought this when I was packing for Patagonia, but I've ended up taking it with me on a lot of other trips when I know there will be some trekking/camping/questionable-sleeping-arrangement involved. I'll definitely be taking this on my upcoming Turkmenistan trip. I wish I had this with me when I was in Tibet.
A sleeping liner adds warmth and gives you that piece of mind that even though it might not be clean, but at least it's your own dirt and sweat you sleep in.

A 20L Packable backpack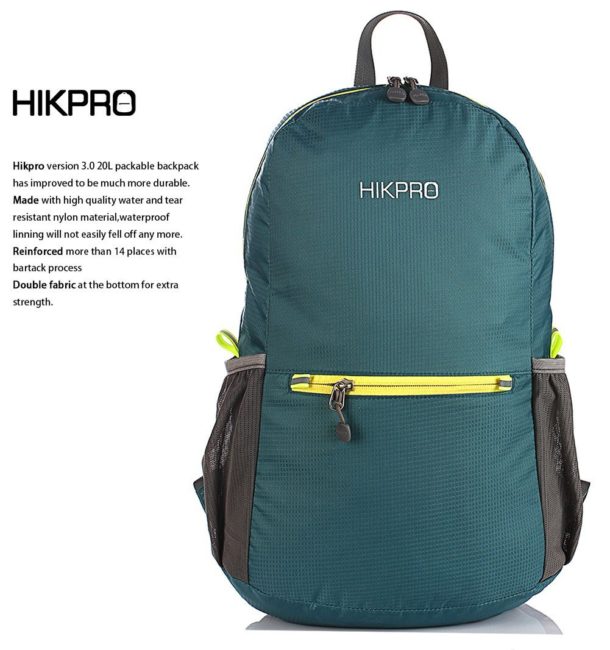 A packable daypack has been a constant must-have item in my travel for the past few years. It's so light and tiny I don't think twice about throwing it into my main carry-on – just in case I need it (and I almost always do). I love the side pockets for water bottles and the fact that it's water resistant (has not been tested).
This 20L bag weighs only 7 oz and packs down to sandwich-size. It also has breathable wide shoulder straps, a must-have for me.
Universal adapter with 4 USB ports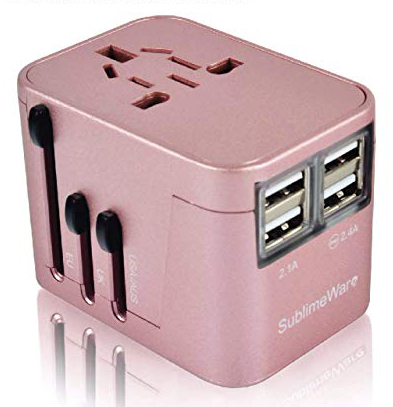 I recently bought a new universal adapter. This one, right
here
. There are so many different types of adapters out there and they all do the same thing, so why this one? This one has what the others don't: it's not black. I don't know about you but black things I own get lost at a much higher rate. Maybe something to do with how when they roll under the bed, or get crammed in a corner or something, they're just harder to see. I've even stopped buying black clothes. Which is sad because in my ideal world, I'll just wear black all the time.
Color aside, this one also has 4 (FOUR) USB-C ports at 2.4A each. Because what's better than 4 USB ports? 4 FAST charging USB ports.
Flipbelt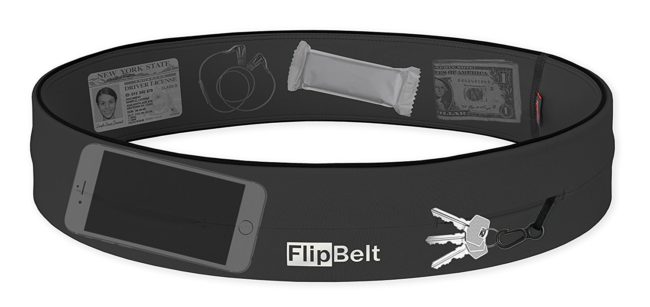 I bought a Flipbelt when I thought I'd get into running – one of those silly New Year's resolutions.
Hey ,maybe if I accessorize enough, running will suck less
. I was so convinced I'd fall in love with running I signed up for my first 5k run (it was a hot chocolate themed run, but still!) Spoiler: I bailed (I was sick, k? *cough*)
But flipbelt comes in handy when I wear leggings. I love leggings, but I need pockets, people! This is where a flipbelt comes in handy. With pockets deep enough for my phone, keys, and change, it's a game changer.
What it does NOT do? Make running any funner. It still sucks.
Water purifier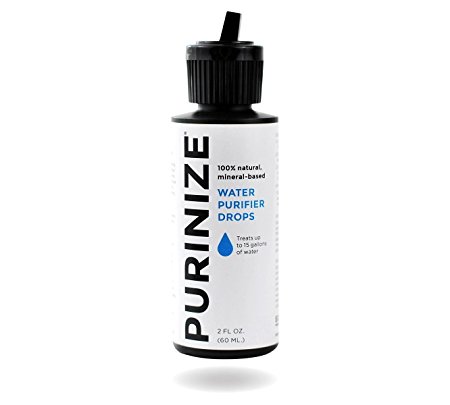 Do you know that everytime you buy a bottled water, a dolphin dies? It's true. I *hate* buying bottled water, especially in places where I know that those plastic bottles would most likely end up on the beach somewhere. Everytime I come visit my family in Indonesia and I see those ubiquitous single-serving plastic water cups? I silently rage while my heart breaks.
I travel with a 1L Nalgene bottle that I fill up with tap water. If the tap water is not drinkable, I use something like Purinize to purify it. It's supposed to be effective against bacteria, protozoa, and viruses.
I've tried a few different purification system from Steripen to Aquamira drops (which I LOVE but I can't keep the bottles from leaking). I thought of getting something like a Lifestraw (at $15 – it's a pretty good price point), but I'm not sure if it's something I want to carry around in my purse the whole time. I like the simplicity of Grayl Water Bottle, but I'd hate myself forever if I ever lose this $45 bottle (and I lose stuff all the time).
A Portable Door Lock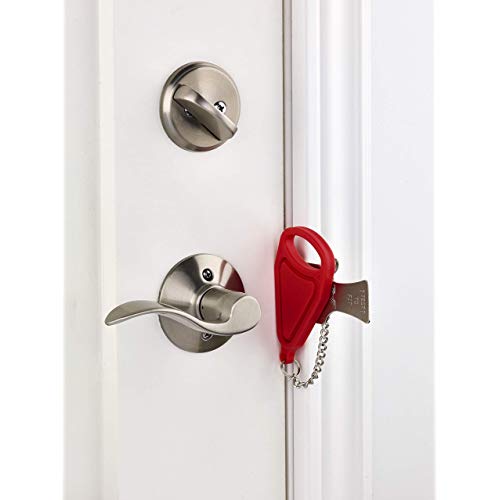 This portable door lock weighs 4oz, takes seconds to install, and works on most doors. For $22, it's definitely worth having for that extra piece of mind. It has earned its place in my backpack on trips I know I'll be staying in dodgy motels or budget hotels.
—
Other must-have travel accessories in my bag:
I travel pretty much carrying the same stuff every time regardless if it's a weekend or a 3 week jaunt. Other items on my packing list:
Hope you'll find some of the items useful. Let me know if you have other practical travel items to add to the list.