Travel Gear
Osprey Farpoint 40
I love this bag so much I wrote to Osprey that if they ever discontinue this, I want to know so I can stock up. I've been traveling with Osprey Farpoint 40 exclusively for 5 years now and I've seen no signs of tears – so maybe I don't really need to stock up after all. I swear Osprey makes the best bags.
ONA Bowery Camera Bag
On my recent trip to Japan, I brought this bag with me instead of a purse. I love how it's small enough to pass as a purse and it's lightweight enough that it doesn't weigh me down. And it's GORGEOUS. Its strap is wide such that even with a camera and an extra lens (and my wallet, keys, etc… normal stuff I usually put in my purse) it really didn't feel much heavier than my regular purse.
Flights and Inspirations
Not that long ago it was not uncommon to have so many tabs open on my browser while I do price comparison between various flight search sites (Momondo, Hipmunk, Expedia, you name it). This just led to major headache. Nowadays, I just use either Kayak or Skyscanner exclusively. Between the 2 of them, they seem to cover most airlines.
Kayak.com/explore
I love Kayak's flexible date search that allows me to quickly figure out the best departure/return combo in a grid form. Besides being my go-to flight search engine, I also love Kayak's Explore functionality. I can see what my options are as far as destinations go given time of year and budget.
Skyscanner
Similar to Kayak's explore, Skyscanner allows you to play around with departure time (e.g. Month of January) and destination (e.g. "Everywhere"). Although in general, I find Skyscanner's UI is clunkier than Kayak's – but it's a matter of personal preference, I think. I know many people who simply love Skyscanner.
Secret Flying
I signed up to various newsletters from "travel deal" sites but Secret Flying is the only one I consistently open. You give them your country of origin, and it sends you a daily list of flight deals leaving from your country PLUS the exact steps to get those said deals. Example fares I've seen: San Francisco to Stockholm, Sweden for only $287 RT, or Los Angeles to Dublin, Ireland for only $471 RT.
Scott's Cheap Flights
Another favorite of mine! This free service scours the net for cheap flight deals and send you an email when they find them. The premium subscription (so affordable at $2/month) allows you to customize your home airport AND gets you 3 times as much deals. I've seen some really incredible finds, especially to major cities in Europe. I found SFO – Cape Town for $600. What a steal. They don't make money off commission so you know their deals are legit.
Pro Tip
Pro tip:
Even Skyscanner and Kayak don't cover the most budget of airlines such as Ryanai and Easyjet (Europe) or AirAsia and TigerJet (Asia). Sometimes it makes sense to fly to one of these low-cost airline hubs and purchase a connecting flight from there instead.
For example, to fly to my friend's wedding in Zurich this summer I could either fly SwissAir for 1000+ euros, OR I can fly to London for 450 euros, then take a London – Basel for 50 euros with Ryanair. The caveat? You'll need extra time. So this is perfect for those who have more time than money.

---
Train Ride

seat61
This site is the ultimate guide in train travel. It even suggests the best website to purchase your train tickets based on your travel leg. Who would've guessed that when you travel between Zurich and Vienna, it's cheaper to buy your tickets from Austrian Railway website but going Zurich to Barcelona, you'd better off buying from loco2.com? Even though the site focuses on European train travel, it includes train travel in other parts of the world as well.
---
Accommodations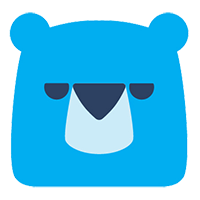 Hotelscombined
This site compares search results from various other booking sites such as booking.com, agoda, etc. This is my go-to site when I want to stay in a hotel or a hostel.
Airbnb When I'm traveling solo and I know I need to get some work done, I prefer Airbnb. It tends to be quieter and wifi more reliable. Contrary to what some people still believe, you do NOT have to share your place with the host. It's getting more and more common to be able to rent a whole apartment or a house for yourself – much to the annoyance of local hotels and city officials (but that's neither here nor there).
---
Maps
Download Free Topo Map from National Geographics.
Perfect to plan your next backpacking/hiking trips.
Backcountry Navigation
For navigation in the backcountry we use Backcountry Navigation. You can download topography maps from a variety of sources and save them to your phone for offline use. We've tried many and this one is one of the best out there. Android only.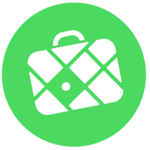 Maps.me
Looking for an offline map? This is the app I've used in the past 2-3 years. Even though getting a local SIM card is always my #1 priority when I travel, it's nice having a map that works offline as a backup. Maps.me even does offline driving navigation! Pins you'll find on my Maps.me app: my Airbnb/hostel where I'm staying, food recommendations, train/bus stations on travel days (so I don't miss my stop), etc.
Roadtrippers
I love, LOVE this webapp. Roadtrip lovers like me can spend hours plotting the most perfect roadtrip itinerary filled with the most offbeat and random stops along the way. You can share the itinerary with your partners-in-crime and they can add on to it as well. It tells you distances between stops and even guesstimate gas cost all in an easy to use and eye catching interface.
---
Activities
Viator As much as I enjoy exploring a new place on my own, sometimes it's easier and cheaper to go with a group. Viator is my go-to site to look for daytrips or activity ideas.
Vayable I always think of Vayable as an Airbnb for experience. It's a platform to connect travelers with locals who then offer their own take on what to do in their city. It's much more personalized and it's a great way to find activities to do when traveling with families or a group. Or if you're looking for something totally offbeat. Example activity: I just signed up to help someone build an art car for this year's burning man. I mean… how cool is that?
---
Logistics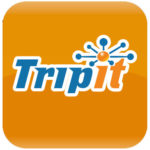 Tripit. I use Tripit to organize my trips. I forward all of my hotel confirmations, flight plans, etc to an email address and Tripit organizes all of them automatically and make it available offline. Remember back in the days when you had to print out all of your confirmation emails? No more of that. If you haven't been using Tripit, I highly recommend checking it out. I can't imagine traveling without it anymore.
Do I need a visa?
I use this tool from Emirates Airline site (powered by IATA) to check if I need a visa for a destination. It doesn't tell you how and where to obtain it, but it's a super useful sanity check tool before flying anywhere. This is especially handy if you have a more 'unique' passport (such when I still held an Indonesian passport).
---
Freelancers and Digital Nomads
The tools listed below are more useful for expats, freelancers, or digital nomads than travellers.
Payoneer
For when you need to receive payments in foreign currencies and the payer expects you to have a local bank account .
TransferWise
I use Transferwise to transfer money in different currencies. When we were living in Berlin we used Transferwise to move money from our German to US account and vice versa. It's easy and definitely cheaper than what your banks would charge.
Notarize
Get your documents notarize online, anywhere in the world, through a live video call. A very cool and handy service for expats and digital nomads. US only.