What is "boondocking" or dry camping?
Dispersed camping, also known as boondocking or dry camping, means free camping in public lands like National Forest or BLM. You get what you pay for and that means no amenities like picnic tables, potable water, or bathrooms. We counted ourselves lucky a few times found sites with an existing fire pit.
Ever since we started traveling full time in our Sprinter van, we had been shying away from wild camping, preferring instead the many campgrounds around whichever national park or climbing areas we've visited. We thought it'd make the transition from apartment to van dwelling easier.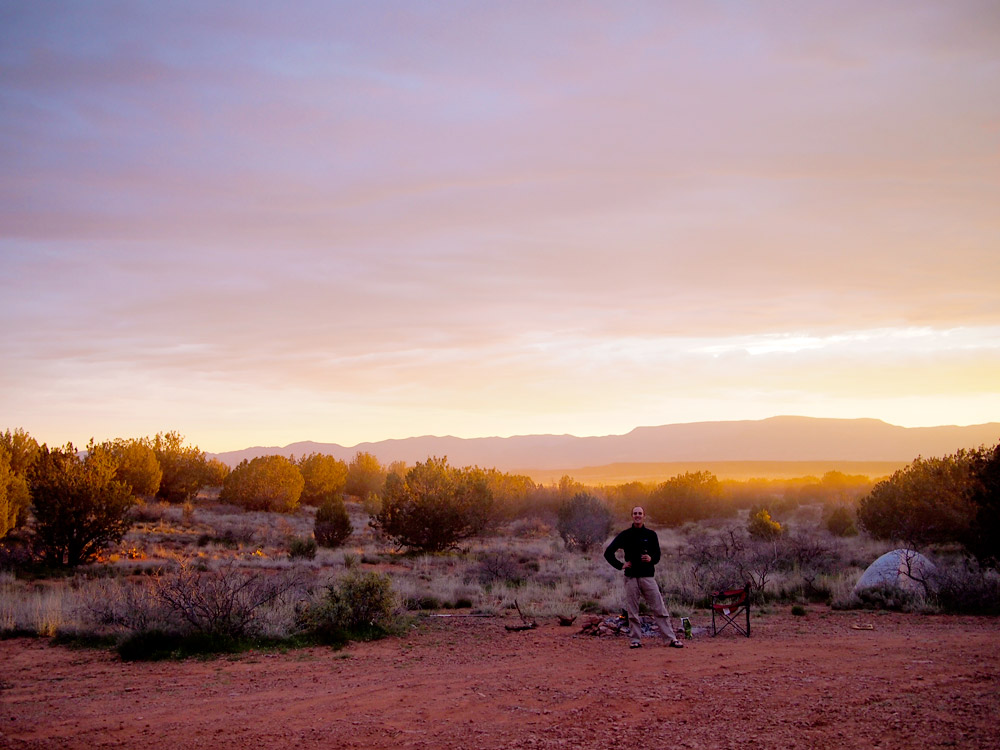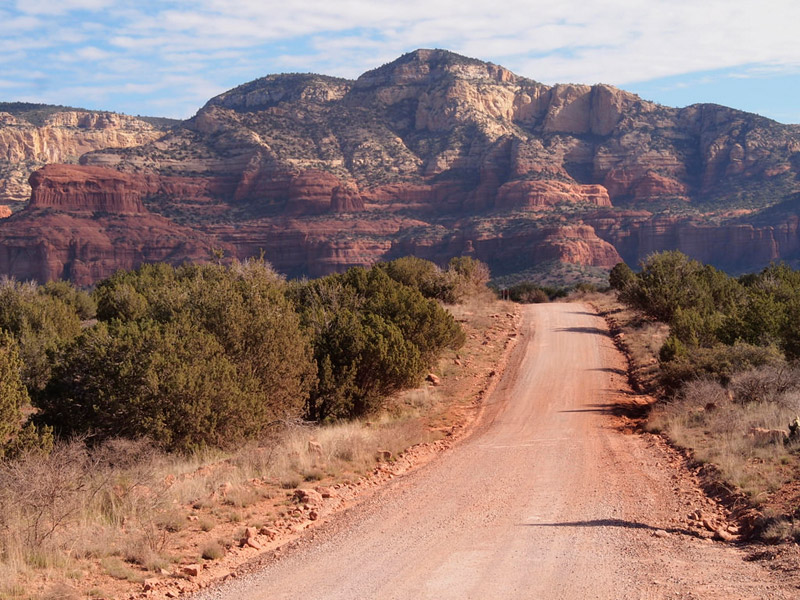 We love the amenities: the awning, the potable water, the bathrooms – even if it's just a stinky pit toilet. Admittedly the cost was quickly adding up. Camping fees in state and national parks now range from $20-$30 a night. Yikes!
Wild camping or boondocking in Sedona
Sedona was way more crowded (and posh-ier) than we expected. All the official campgrounds were fully booked and hotels all over town had "No Vacancy" signs up front.
We managed to score the last site in Pine Flat campground. But we didn't feel like making it a long term home by any means. It was $20 a night, by the very busy 89A, and it felt a little claustrophobic. Not to mention the hosts were a little… intense to say the least.
So after the 2nd night, we started driving out of Sedona to look for an alternative.
I wasn't too worried about not finding a place. The worst case scenario was finding ourselves in some obscure parking lot, going 'stealth' mode with the van to wait for another day. Something we've done in the past.
As we debated on what to do and where to go, we saw a sign for a national forest road 525. Just on a whim we decided to take it and see if it's suitable for boondocking. One of the best things to do when looking for a place to wild camp is simply to follow a network of forest service roads.
It quickly turned into a gravel road with many pullouts on its sides. Many were already occupied with long term RV'ers.
It looked like we hit the mother lode!
That was how we found our home in Sedona.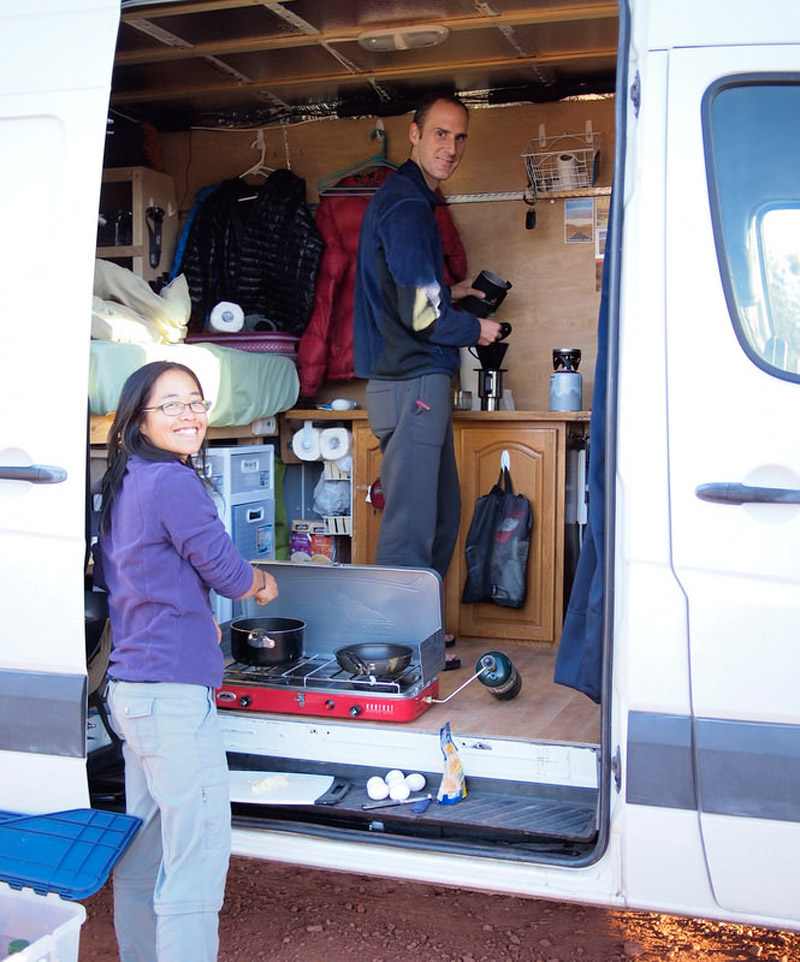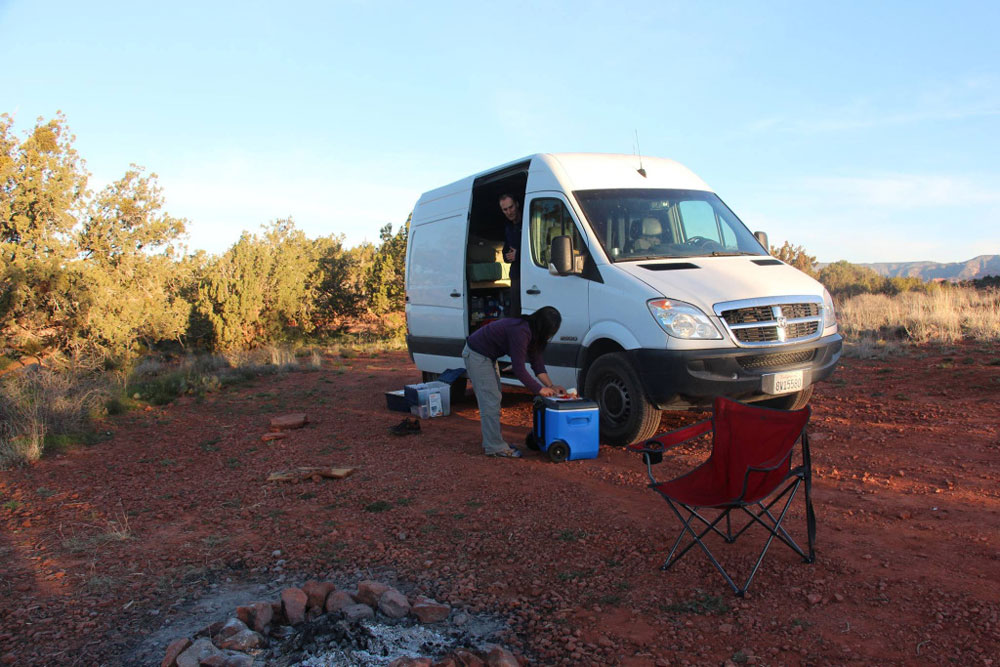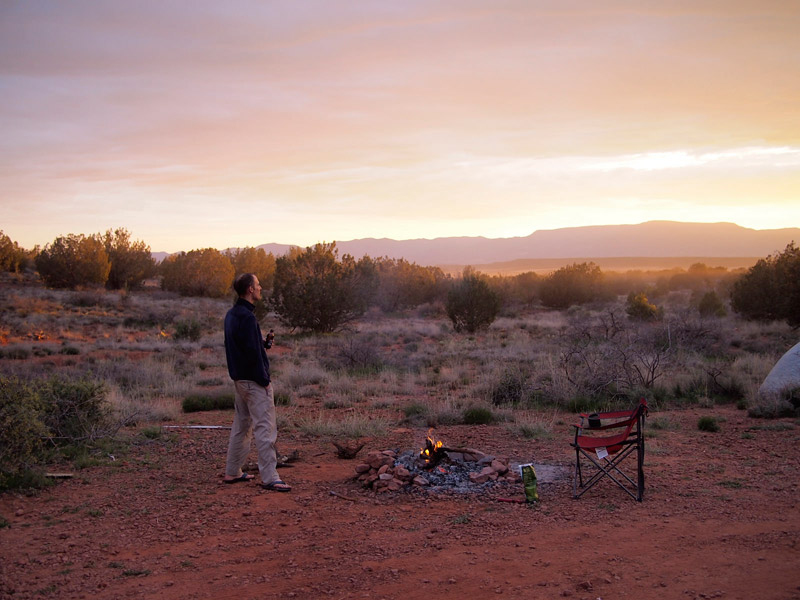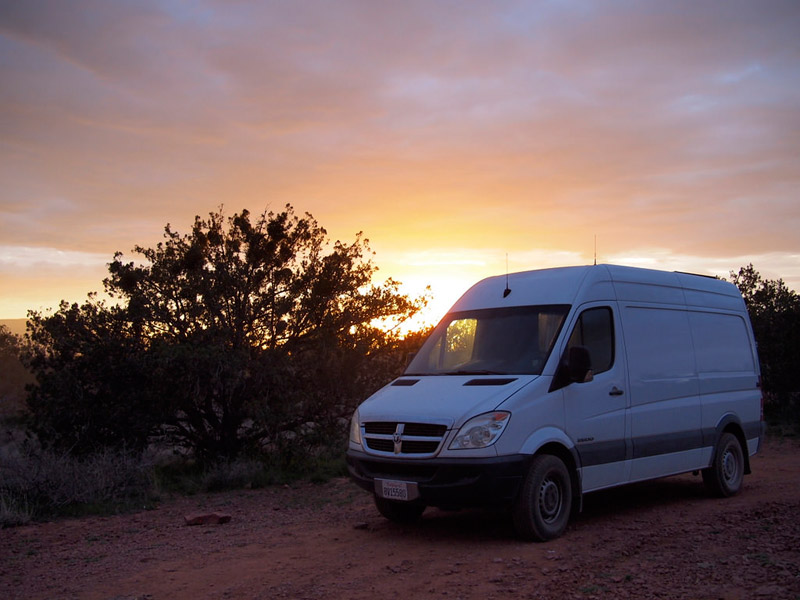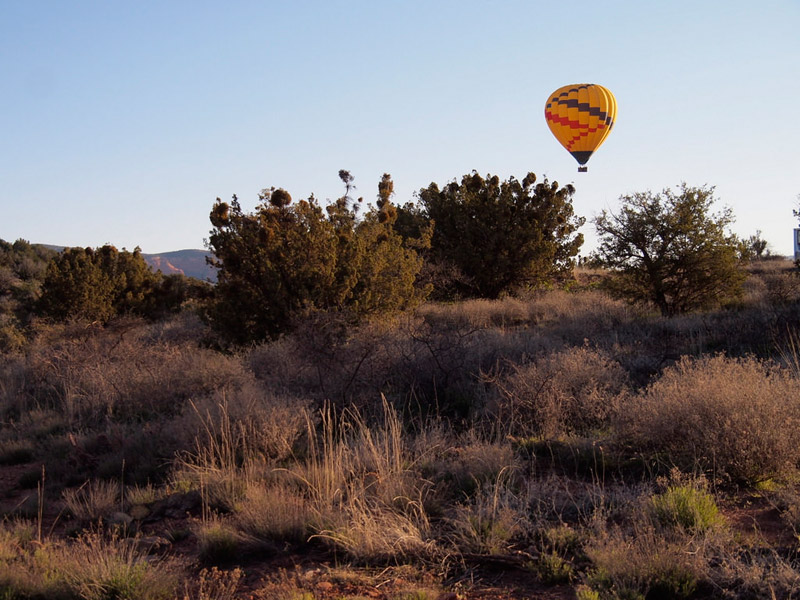 We'd collect dead woods and build a fire every night. Somehow we made it work with having no picnic table (and no real kitchen in the van). Our cooler kept the beer cold. We even got cell signal out here. What else can a guy and a gal need?
Across the road from our site is a hill we dubbed the 10-minute hill. This was our favorite spot to see sunsets.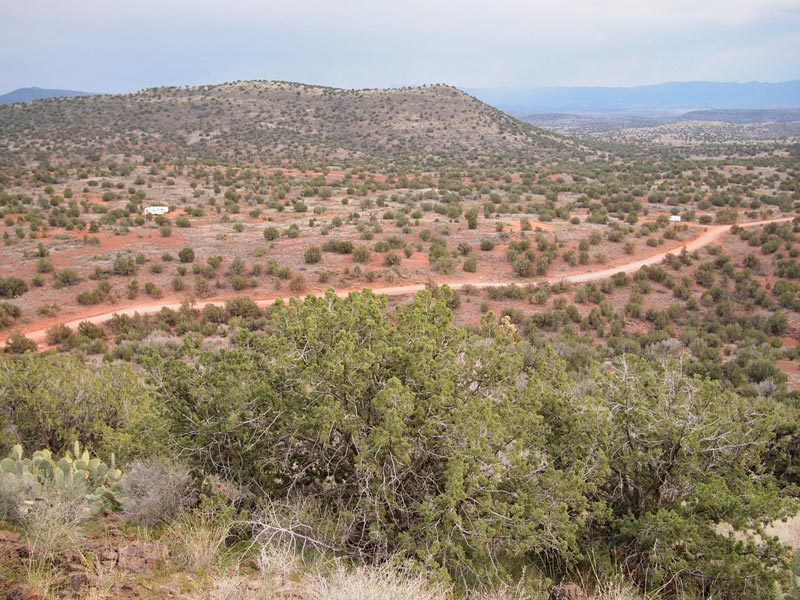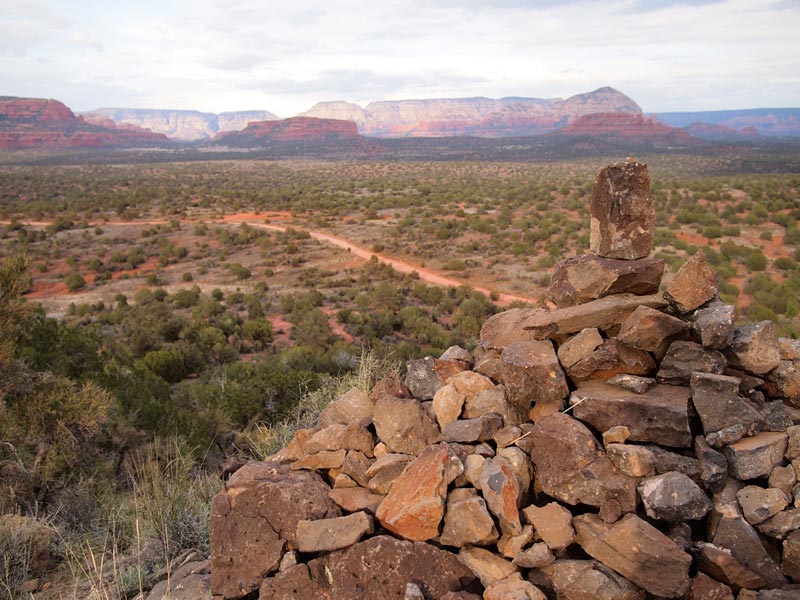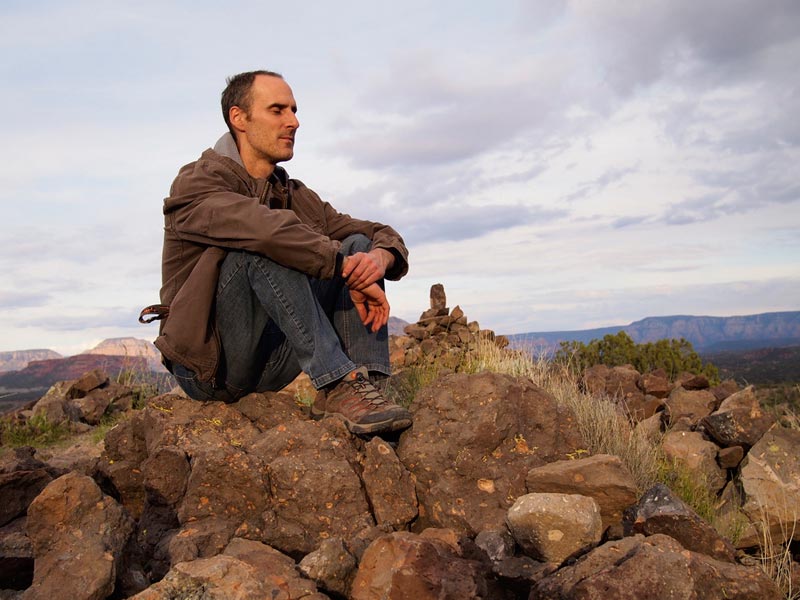 At night it's so dark and so quiet I found it unnerving at first. So used I'd become to having other campers nearby.
But by the end of the 2nd night we realised that we much preferred the solitude and we couldn't think of a reason why we hadn't been doing this earlier.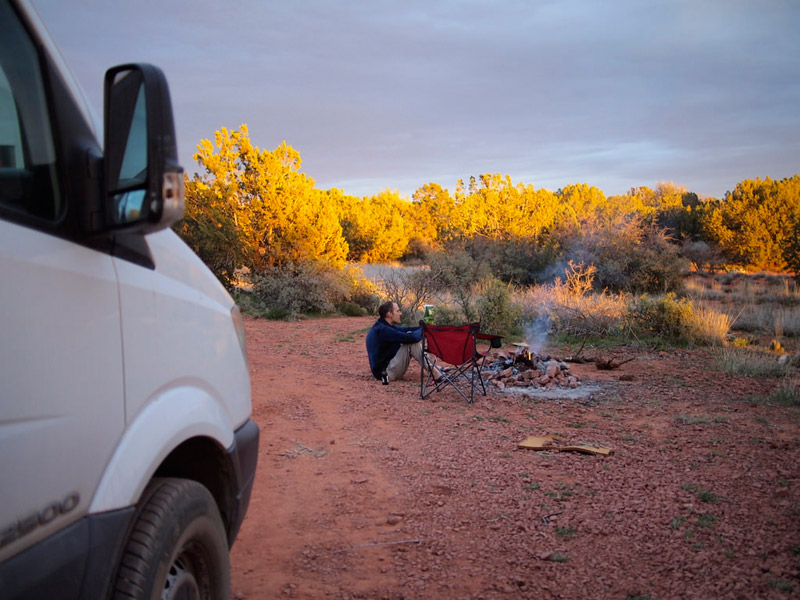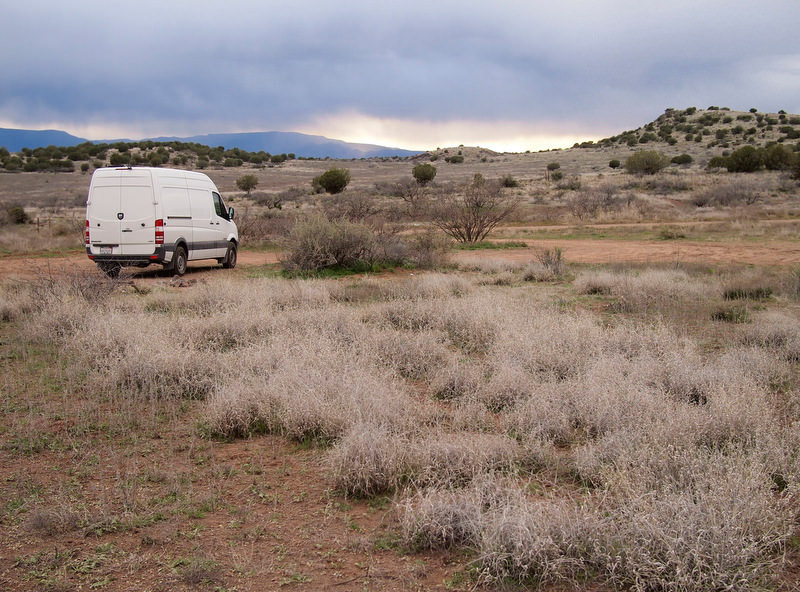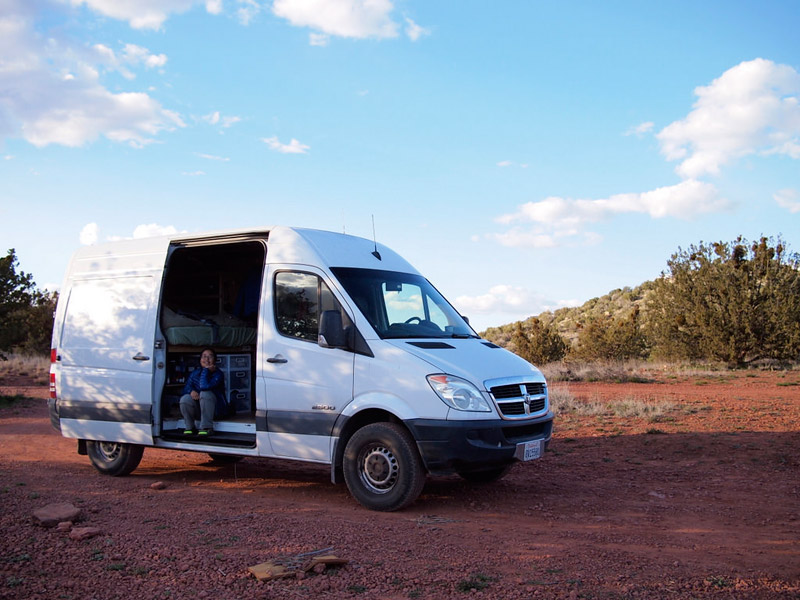 Not having a bathroom facility is the trickiest part about this whole boondocking business. Doesn't matter how many times I've done it, I still hate going to the bathroom in the wilderness. Someday I'll get over it but for now let's just say that I'm glad the town is only 10 miles away.
Thanks for reading. For more stories from the van, read about our time climbing and van living in Joshua Tree.
Wild camping in Sedona: Resources
Wild camping is available off FS 525 as well as Schnebly Hill Road. Wild camping is prohibited within a certain radius from Sedona. Stop by the information center and obtain a map that lets you know where this boundary is.
Shower: The closest we could find is the Grand Canyon Hostel in Flagstaff, 30 miles away. Coincidentally the hostel also offers the cheapest laundry we've found: $1 a load!