Guys, Switzerland is beautiful. Unbelievably beautiful. This wasn't my first time in Switzerland but whoa – I forgot how just mind-numbingly gorgeous this country is.
We went to Switzerland this summer for a wedding (It was by a lake! Mountain casual dress code! I got to wear my hiking boots!). And you know, since we were going to be in Europe, why not stay longer? So we stayed for a week in Sicily, a place neither of us had been before. Then with stomachs full of Sicilian food, we flew to Switzerland. We spent a few days in Furkapass to do some climbing, then a few days in Murren, a village overhanging Lauterbrunnen Valley with out-of-this-world view.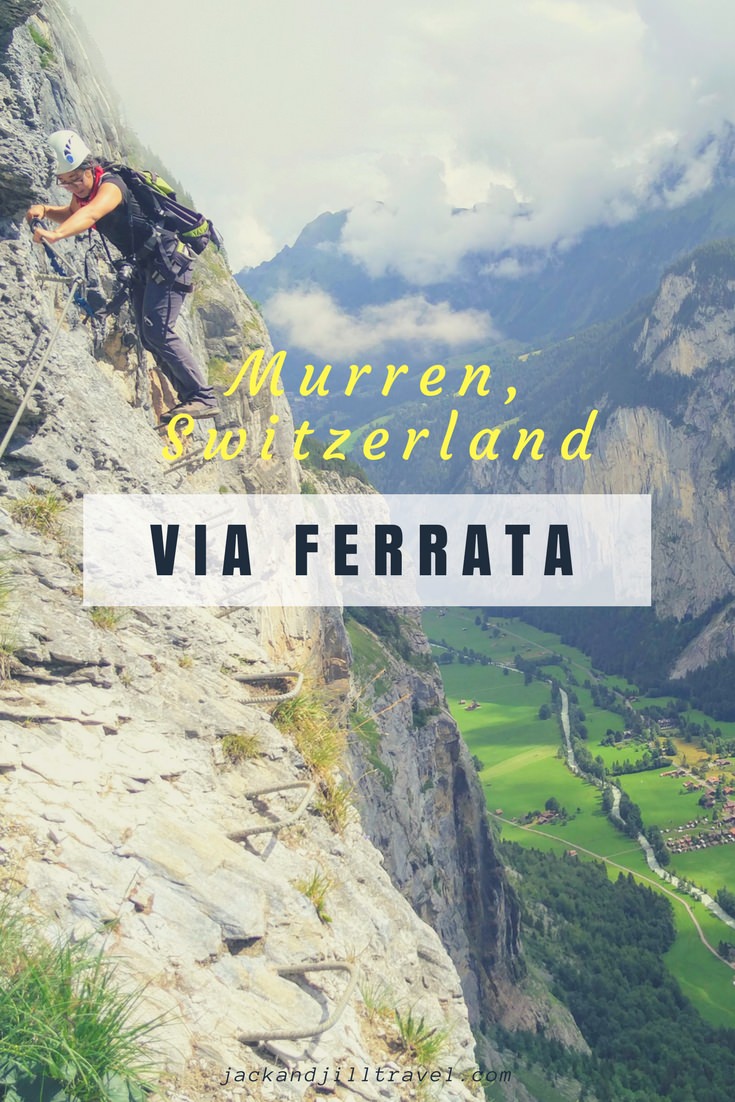 How to get to Murren
Murren can be only reached by taking a gondola or a train so it gets fewer tourists than Lauterbrunnen down at the valley floor. One of Murren's main attraction is the via-ferrata that starts behind its tennis court, but this car-free village makes for a perfect backdrop to do some traditional Swiss fun. You know, things like eating raclette, hiking Swiss excellent trail system, drinking wheat beer, gawking at snow-capped mountains, looking at cows… and that's pretty much what we did.
How unreal is this place?
We hiked to Gimmewald, a village just below Murren. A hike between these 2 villages was short and but filled with expansive mountain views.
I didn't realise it right away, but on our previous visit to Switzerland – over 10 years ago – we stayed in this exact same village. When were walking around Gimmewald, I kept feeling a sense of deja vu. That hut looks familiar. Hmm, this balcony and the tree house next to it? Also familiar. Then we passed a barn and I had a major flashback. I nudged Jack. Hey, remember that time we went to Switzerland and slept in the cheapest place in town? That turned out to be a barn? I'm pretty sure it's this barn right here.
It was the summer of 2006 and it was our very first International trip together, taken before we got married. We were one of the millions of semi-broke college students that swarm Europe in summer. Switzerland was expensive even back then and the cheapest place to stay we could find was a place in a cow barn. In summer, Swiss cows are let out to pasture in the surrounding fields. One enterprising farmer decided to fill her empty barn with fresh hay and charge 15 euros per person to sleep in it.
I know it's silly thing to get excited about, but we couldn't believe that we serendipitously found our way back to this place. Seeing it (all gated up now) brought back a lot of good memories from that trip that made me smile. Those were the good old days. (Yeah, I'm old).
Murren Gimmewald via ferrata
Murren is also a starting point of a via ferrata that traverses along the cliffside above the valley. The starting point is behind a tennis court in Murren. It ends by the gondola station in Gimmewald. After our very first via ferrata experience in Telluride, we've become big fans of via ferratas. I actually decided to stay in Murren when I learned about this via ferrata.
Grade-wise, it's pretty mellow (I think partly because unlike most via ferratas, this one descends) but it still has incredible exposures! It involves a very long suspension bridge and a couple of high-wire crossings. The latter freaked me out more than anything. I might've cried a bit.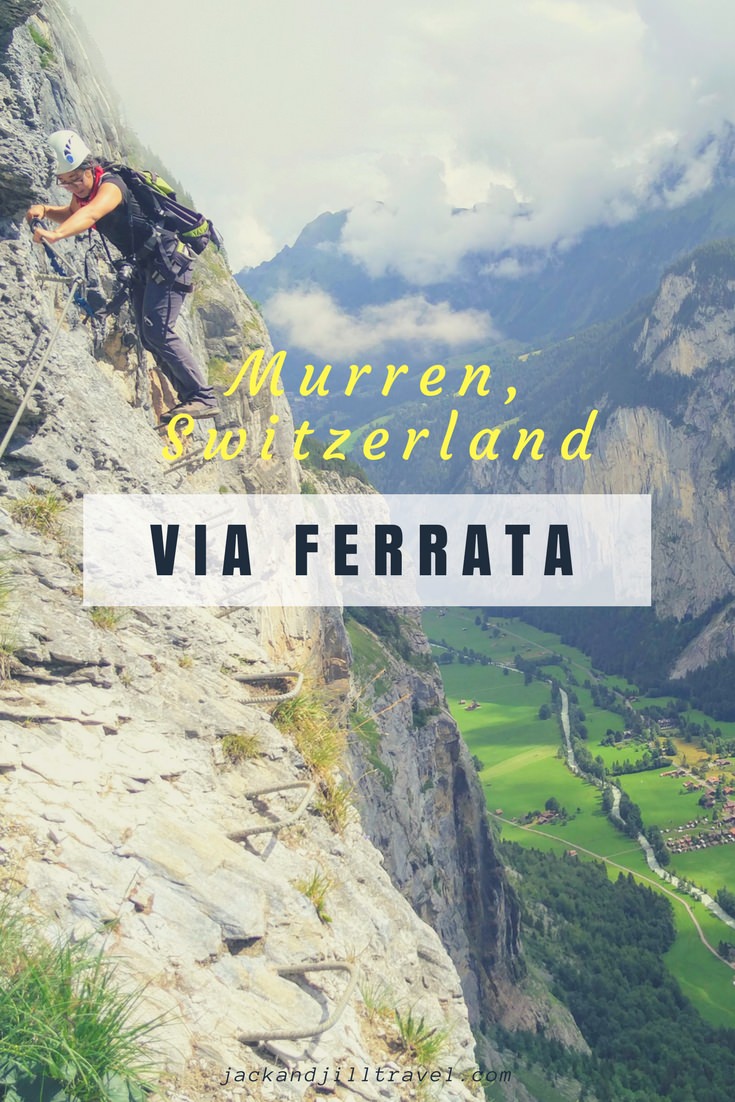 Murren Basic
Where to stay: We stayed in Hotel Regina, which was excellent. It has a huge balcony with grand view of the Eiger and friends as well as scenic breakfast room. And oh, great breakfast is included too. Find other hotels in Murren.
Cheaper hotels are available in Lauterbrunnen but if you're planning to hike, Murren or Gimmewald makes a much better base because that's where most trailheads are – also the views are better IMO 🙂
Getting to Murren: Take a gondola from Stechelberg. You can park your car at the bottom of the gondola. Or take a train.

Via ferrata gear rental in Murren: Sports Chalet in Murren rents out complete sets of via ferrata gear, but mind your footwear! They wouldn't rent out to one of our friends because he was not wearing shoes that they deemed safe enough. But don't worry, they rent out boots too.