Guatapé, Colombia
Guatapé looks like it's taken straight out of an old Disney movie.
The buildings in Guatapé are painted in highly saturated colors. The front side of the walls are decorated with painted reliefs. Different buildings, different motifs.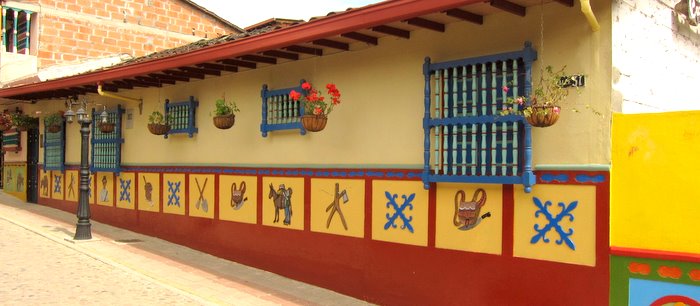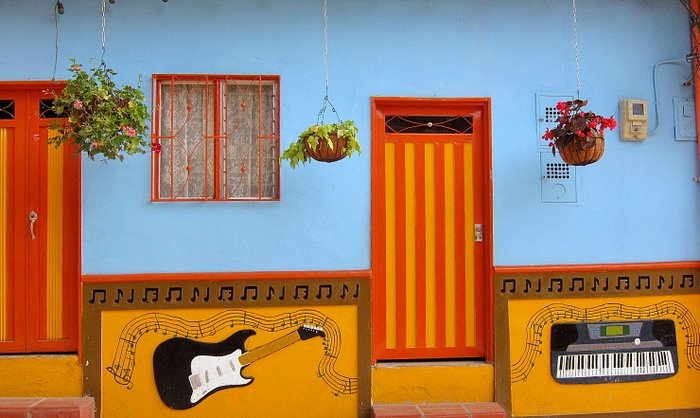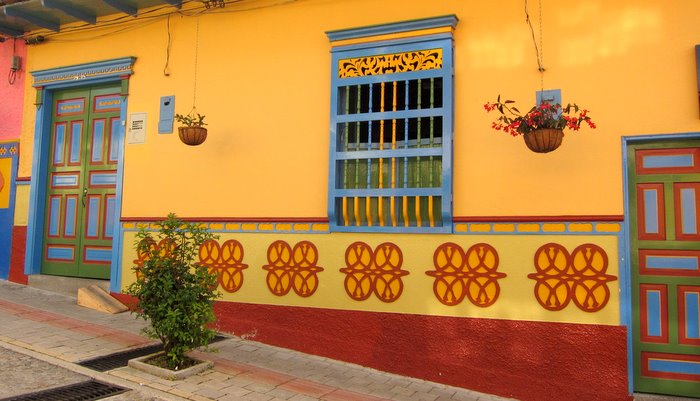 We walked among rosy-cheeked school kids with their crisp uniforms while the smell of freshly baked bread filled the clean narrow alleys. Even the street dogs were friendly and well-fed.
Is this town for real?
We soon expected to see the village's baker and his wife, along with the other villagers, strolling down the street hand-in-hand singing a catchy Disney tune.
Being a cynical person that I can be sometimes, I wandered around looking for signs that things are too good to be true. Instead I saw a group of painters painting the 3D reliefs that decorate most of the houses in Guatapé. That's right. Every single one of these was hand painted.
We passed a school (or a sport center) equipped with a brilliant blue swimming pool. We peeked through a window to see a gym well worth a hefty admission price in the Bay Area.
It's like as if someone had written down a list of things an ideal pueblo should have and built Guatapé based on it.
Picture perfect church facing the main plaza? Check.
Colorful, hand-painted moto-chiva? Check.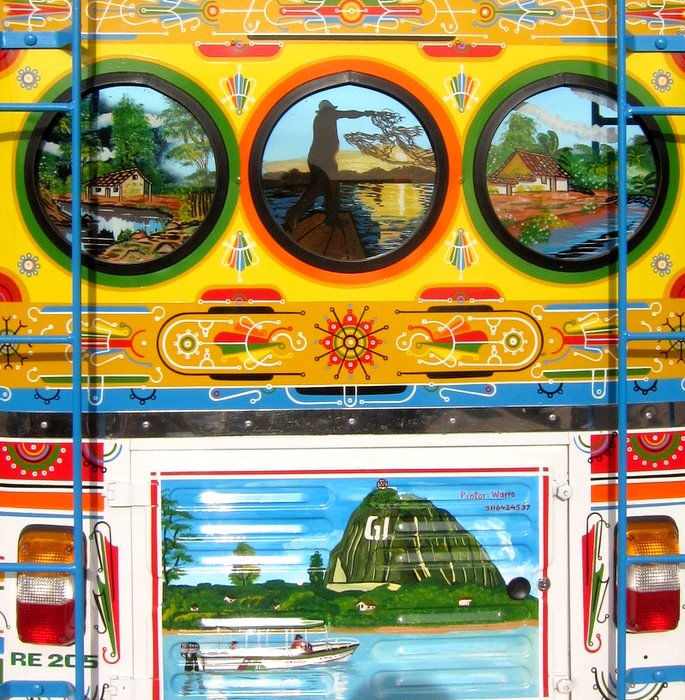 Nearby tourist magnet in the form of strange rock jutting out of nowhere that you can climb to the top? Check.
Friendly local residents? Cute main plaza? And did I mention the friendly dogs? Check. Check. And check.
Guatapé seems to be truly too good to be true.
Even Jack, a man of the opinion that 'a pueblo is a pueblo is a pueblo' admitted that Guatapé was kinda nice. That should tell you something. As we were waiting for the bus that'd take us back to Medellin, I decided to wander around to take a last round of pictures.
And that's when I stepped on a pile of dog poo.
As I sat on the (immaculate) sidewalk trying to scrape off the offending mess off my sandals I realised that I've finally found the imperfection I was looking for. In a way, it makes Guatapé even that much more perfect.
We heart Guatapé.