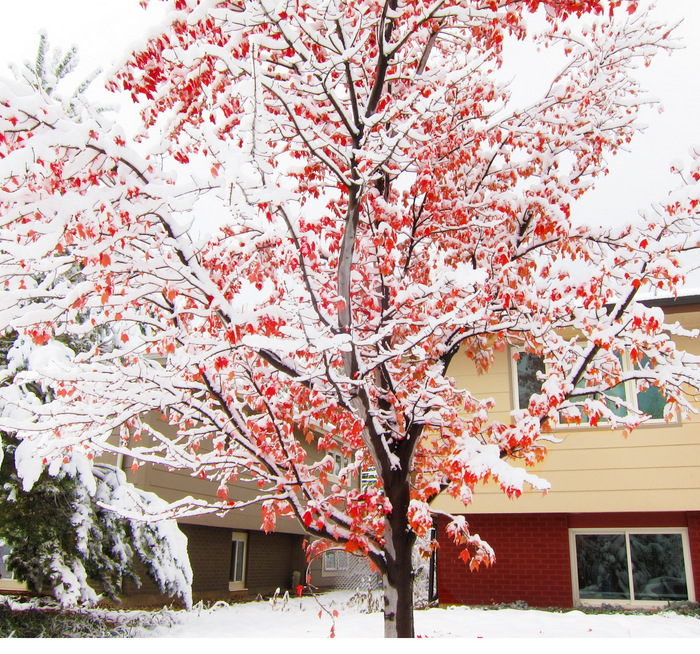 Boulder, Colorado
We went to Colorado to see if maybe we want to move to Boulder someday. The idea came about because everyone who knows us, upon hearing that we sort of, maybe thinking about it, told us, "You'll love it there!" I think some of them have actually been to Colorado before.
Regardless, they were correct.
We found many reasons to fall in love with Boulder:
The mountains
If you drive on Canyon Road from downtown Boulder, you'll be deep in the mountains less than 5 minutes. Boulder is that close to the mountains.
There are roads criss crossing the mountain range that offer beautiful views. You know how much I love road trips.
Where to go: a drive through Boulder Canyon, and the peak-to-peak highway from Nederland to Estes Park.
Boulder has a climbing culture
Boulder has always been known as the place to be among climbing circles. With hundreds of routes in Rocky Mountain, Eldorado Canyon State Park, and the Flatirons so close by it's easy to see why.
We like to climb so living in a place that has a climbing culture is important to us.
Where to go: the places mentioned above (outdoors), Movement Climbing Gym.
The skiing
Eldora Mountain Resort is 20 miles away from Boulder and there's even a public shuttle. I can't imagine living so close to a ski resort.
And if that's not enough, there are 21 other ski resorts all within driving distance of Boulder.
Rocky Mountain National Park
Living in Boulder means living far from Yosemite – our favorite place on Earth. But Rocky Mountain National Park is only an hour away and we should be able to get our hiking and camping fix there.
Boulder's Open Spaces
Back in the 70's Boulder decided to tax itself in order to buy up land surrounding their city to contain urban sprawl. As a result, Boulder is now surrounded by these open lands for its residents to hike, to walk their dogs, and just to enjoy nature.
Where to go: Chautuga Open Space, Sunrise Canyon Open Space
The people
Boulder is filled with beautiful people. Not sticky figure, model-like beautiful – but glowing, rosy cheeked people who look like they've just finished a half marathon.
(With this being Boulder, they might as well could have.)
But not only that, Boulder has the highest percentage of people with an advanced degree in the country. I like to think that being around smart people would make me smarter too.
There's nothing like being surrounded by healthy and smart people to make me feel sorry about my life motivated to be just like them.
Where to people watch in Boulder: Pearl St. Mall
Food
Boulder has plenty of great restaurants and quite a lively foodie scene. As of a matter of fact, Bonappetit named Boulder 'Foodiest Town' in 2010. Boulderites take their food and where it comes from seriously.
Where to eat: Oak on Pearl Street, Southside Walnut Cafe, Dushanbe Tea House, The Kitchen, and Foolish Craig's (among others).
Beers
I rarely drink beer at home. But there are certain cases when I do crave beer: usually after coming back from a long climb or a hike.
Luckily, Boulder comes equipped with local breweries that serve delicious craft beers.
Where to drink in Boulder: Our favorite breweries in Boulder: Mountain Sun. There's also Avery and Tasty Weasels (no food).
The Mile-High state
Colorado became the first state to legalize marijuana usage in the last election. Seriously, it's making California looking old and square.
But Boulder is without its problem
Boulder is not very diverse
It took us 10 min on Boulder's main street, Pearl St to notice that Boulder's population is not very ethnically diverse.
Then again, compared to San Francisco, most US cities might seem homogeneous by comparison. It doesn't bother me much right now because I take living in a multi-ethnic environment for granted. I'm afraid I won't know what I miss until it's not there anymore.
—
Despite it being such a whitey town, we really like Boulder and we can see ourselves moving to Boulder someday. Even if it means I'd be the token Asian chick.
However, it doesn't mean we're packing our things up and moving tomorrow. The thing is San Francisco is just too much fun for now and we're still enjoying everything it has to offer.
Is there a place that you can see yourselves moving to in the future?