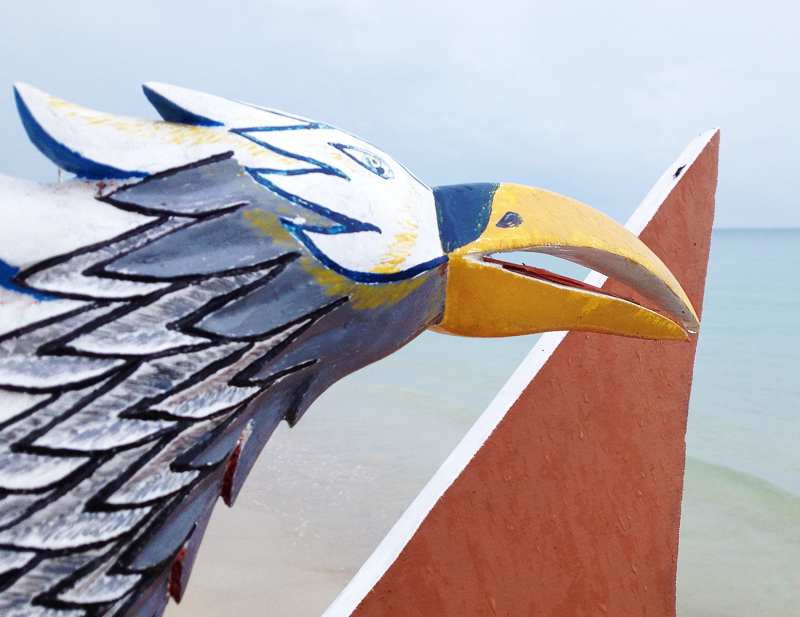 Belitung Island, Indonesia
Visitors come to Belitung to see the granite speckled beaches made famous by the domestic blockbuster movie, 'Laskar Pelangi' and to go island hopping off the north-western part of Belitung.
However, the rest of Belitung Island should not be missed. Driving through the beautifully paved roads (which is so rare in Jakarta we were raving about them) of Belitung took us through a small Bali village in the middle of palm plantations, small fishing communities, and the much less visited beaches on the eastern side of the island.
Our favorite beach on this side of Belitung is Pantai Serdang (Serdang Beach) near Manggar. It's not the prettiest beach in Belitung, nor is it the beach with the whitest sand. Its attractions lie in the colorful fishing boats and the activity going on here.
We arrived around 2-3pm when the fishermen were just arriving back to shore with their daily catch. The colors of the 'katir' boats caught our attention and we spent sometime wandering the beach taking pictures, talking to the fishermen, and in general getting in their way.
There were restaurants lining the beach ready to grill whatever you've just bought directly from these fishermen. I highly recommend it – there's nothing quite like freshly grilled fish, with a pinch of salt, and some 'sambal' to spice it up.
—
No umbrellas, no lounge chairs. Just some fishermen, their catch of the day, and their colorful boats.
Does this sound like your kind of beach?