These San Francisco ghost tours will take you to San Francisco's most haunted places, accompanied by stories of murders, mysterious deaths, and hauntings. Plus, you get to learn a thing or two about the city's history, lesser known characters, and its landmarks. I don't believe in ghosts or spirits, but I can appreciate good story telling. More than that though, I just love learning new stuff about this city I call home for the past 8 years. San Francisco being such a rich city historically and culturally there's always something new to learn.
I've taken quite a few of San Francisco walking tours (free or paid, haunted or not). Some are better than others, but regardless I walk away from each walking tour with more knowledge and appreciation of the City. If you're visiting San Francisco, I'd recommend taking a walking tour on your first day. If you're feeling particularly brave, go on one of these ghost tours San Francisco below.
When to go on a ghost tour in San Francisco
For peak atmosphere effect, all ghost tours San Francisco are conducted in evening. October is the most popular time to go ghost hunting in San Francisco, but I always prefer going on a summer evening because you start the tour while there's still light out. Dusk is my favorite time to appreciate San Francisco. There's just something magical about end of day here in San Francisco. If you're really lucky, you might get to see one of our spectacular sunsets too.
Things I look for in a good ghost tour:
1. Great story telling – this trumps everything.
2. Documented research – speculation is fine, but don't just make things up.
3. A good mix of paranormal and history – because even though I enjoy good "ghost" stories, I love learning about my city even more. Bonus point if the host weaves recent murders or grisly events into the story.
4. Good value – so you'll have some money left to do other things SF has to offer
5. Humor – I love ghost tours who don't take themselves too seriously.
Best San Francisco ghost tours
Wild SF Tours (Offered yearlong)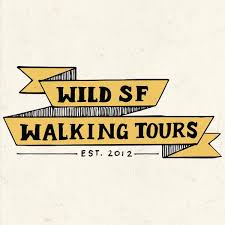 Book here – $18
Neighborhood explored: Tenderloin, Union Square
–
I've taken a few different tours from Wild SF and I enjoyed every single one of them – their ghost tour is no exception. I might be biased because the tour takes place around MY neighborhood. Who knew that my neighborhood was such a center of shenanigans and crimes? The tour guides are all local residents who are involved in arts and theatre. Maybe that's why they're all excellent story tellers? Highly recommended!
---
San Francisco Ghost Hunt Walking Tour (Summer until December)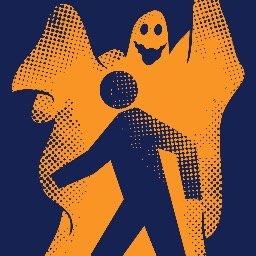 Book here – $25
Neighborhood explored: Pacific Heights, Nob Hill
–
The longest-running ghost tour in San Francisco is based on extensive research on ghostly happenings and local characters. This was my very first ghost tour San Francisco I've taken, and it got me hooked for more! Christian, the host and owner of the tour, was a great story teller. I love that not only I got to learn about mysterious sightings and phenomenons, but also about famous characters history has somehow glossed over. Highly recommended!
---
Alcatraz Night Tour (Offered yearlong)
Book here – $45/$27
–
Some say that despite the prison being closed for decades, not all prisoners are gone. The light and shadows play havoc with your imagination and the creep factor is through the roof! Bonus point for being able to see San Francisco's skyline at night. Book well in advance.
---
Chinatown Ghost Tour (Friday and Saturday)
Having walked through San Francisco's Chinatown many times I've always been frustrated by how little I know about this unique place. I got to learn a little bit more about Chinatown by taking this tour. Taking this ghost tour takes you beyond the usual scary stories – one can even argue that there's barely anything "ghost" related about the tour. It's a little bit more like walking with a friend who's telling you anecdotes and personal stories from growing up in Chinatown. It's also the most expensive ghost tour on the list at $50. Check Groupon for occasional special deals.
---
Ghost Walk At City Hall (October only)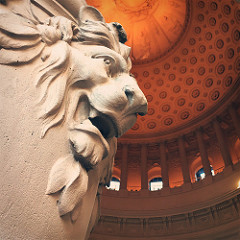 Book here – Free
*2018 City Hall Ghost Tour will happen on Oct 29, 6:30pm
–
If you're in San Francisco in October, don't miss the ghost walk at SF City Hall. It's one of my favorite ghost tours San Francisco because the setting is so perfect. A building as imposing looking as our City Hall MUST be haunted. I mean, have you seen the rows of creepy bare trees on its lawn? Learn about assassinations, lost cemetery, and ghostly happenings inside this San Francisco landmark. Fun fact: Jack and I got married here at SF City Hall in 2008.
---
Haunted Haight Walking Tour (Sept to December)
Book here
– $22
Neighborhood explored: Haight Ashbury
–
Beside the excellently researched ghost stories related by an entertaining story teller, my favorite part about this haunted San Francisco tour is the fact that it's taking place in Haight Ashbury. We got to walk past and admire a big collection of beautiful, ornate Victorian buildings. Like other good ghost tours in San Francisco, it's a good mix of local history and "ghost" stories which I appreciate.
---
Who's ready to go ghost hunting in San Francisco?
You can find the above tours and more here. Whenever you decide to take one of these ghost tours San Francisco, remember to wear layers. As soon as the sun goes down, it gets chilly here even in the middle of the summer. Also, be prepared for some hills (read: wear good hiking shoes).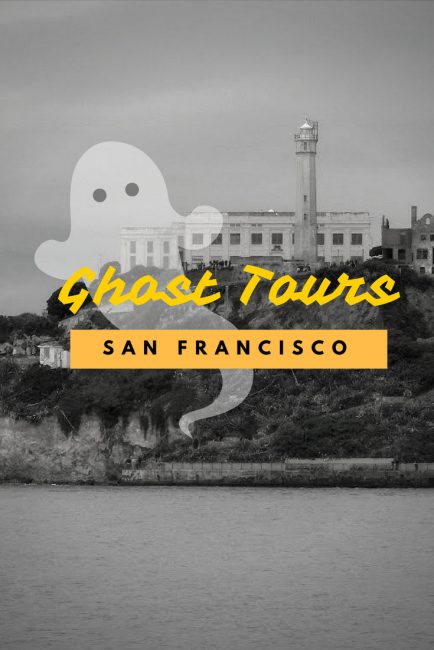 Whilst in SF: Looking for a classic roadtrip from San Francisco? Check out Highway 1 North of SF for beautiful coastline, small Californian towns, great seafood, and more. Can't get more classic than this.