Addis Ababa, Ethiopia
I left Ethiopia with plenty of stories to tell; stories about bag slashers and pickpockets, about rabid dogs, and about life in Ethiopia in general. There are also stories about crazy landscapes and unbelievable marvels.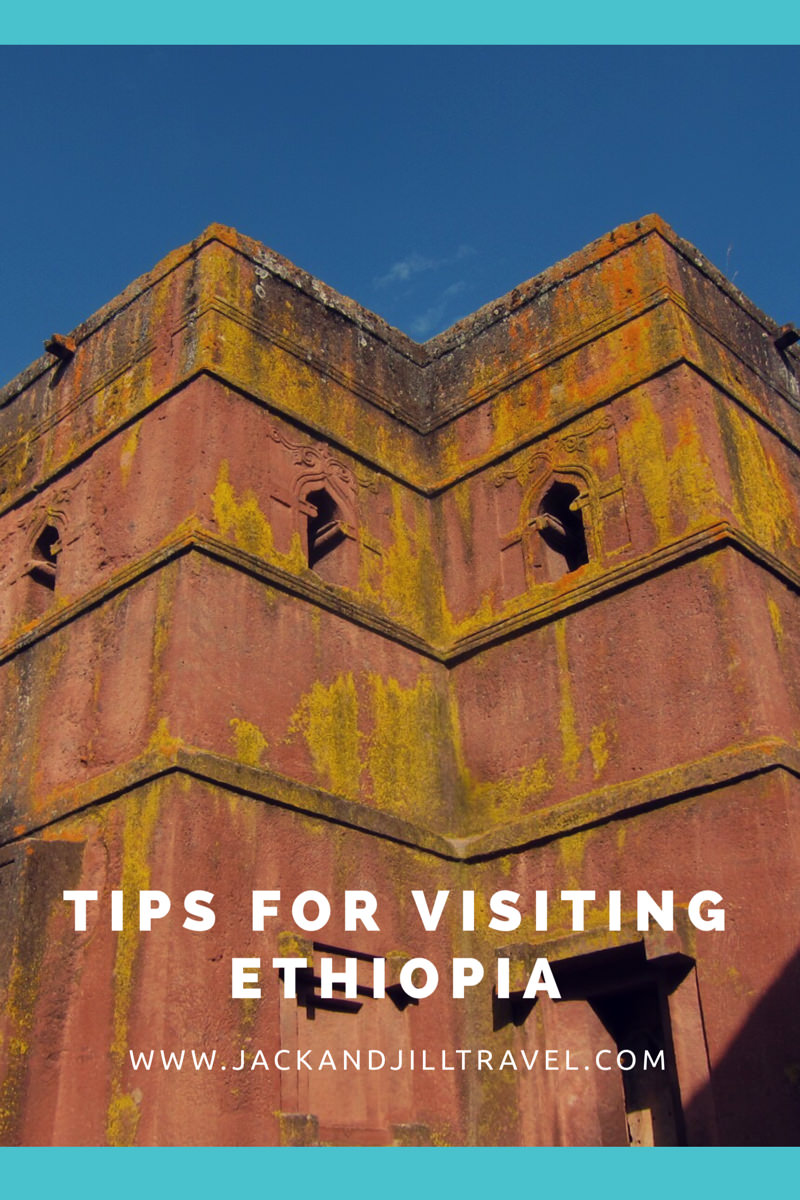 Highlights of Ethiopia include:
Danakil Depression, one of the craziest landscapes I'd ever seen
Erta Ale, looking into a boiling pool of lava in the middle of the night was an experience I'll never forget anytime soon
Lalibela and Gonder – medieval castles and churches carved out of the ground.
To do: Hiking in Simian Mountain
To do: Feeding wild hyenas
To do: Visiting the Omo Valley tribes
Tips on Visiting Ethiopia
Not to mince words, but traveling in Ethiopia was one of the most challenging trips I'd done. I learned a few lessons from my time in Ethiopia as a solo female traveler. The Ethiopia tips below are based on things I now know and the things I'd do differently the next time I come visit Ethiopia. (And yes, there will be a next time. My trip was cut short due to an unfortunate incident so I didn't get a chance to see as much of Ethiopia as I'd liked.)
Where to stay in Addis Ababa
Piazza
Pros:
– Piazza is where Addis Ababa's cheap hotels can be found. Naturally, this is where all the backpackers tend to hangout. Taitu or Baro hotels are both located in Piazza.
– Conveniently close to shops, the Ethiopian airline office, and minibus routes.
Cons:
What kind of image do you have in mind when you think of the word, 'piazza'? A pedestrian-friendly, leafy square lined with cafes with umbrellas? Silly me, that's exactly what I was expecting and I couldn't be more wrong.
Addis's Piazza is a crazy busy, intersection/roundabout filled with jostling minibuses, shabby looking stores, and the occasional child beggars. I honestly did not like this area at all. It's dirty, crowded, and just all around high in dodgy-ness level.
Bole Road:
Pros
– After staying in Taitu Hotel in Piazza for 2 days, I moved to a small guesthouse off Bole road – Addis' main financial district – and loved it so much more. It's closer to the airport, to the embassies, to Meskal Square (where long distance buses arrive and depart).
– Major minibus lines run along Bole Road, making it easy to get around Addis.
– Recommended guesthouse in Addis Ababa – Rita Guesthouse. It's $20-$25 per room which is expensive. But I love the location. It also comes with a decent wifi connection IN the room and the people who work there are super friendly. It's located on Democratic Congo Street, down the first alley on your right as you turn off Bole Road.
Cons
It's harder to meet other travelers, especially the budget kinds. I ended up using Thorntree a lot to organize my trip to the Danakil depression and south to Omo Valley.
Editor's note: it seems that tourism is burgeoning now and there are a lot more options for budget accommodations in Addis Ababa. (Find hotels in Addis Ababa).
Safety in Ethiopia
How safe is Ethiopia for visitors? I've read somewhere that Addis Ababa is one of the safest capital cities in Africa. That might be true when it comes to violent crimes – but not so much if we're talking petty crimes such as pickpocketing. I'd never experienced so many attempts at pick pocketing in such a short amount of time before. I'm not sure if my status as a solo female travelers, a bite-sized 5-ft tall one at that, had anything to do with it.
Here are some tips I've learned on how to deter pickpockets
Be extremely careful when leaving/arriving by bus in Meskal Square. Each time I was in the area, I witnessed pickpocket attempts done on other people and on myself. Between the hustle and bustle of getting your bags out of the bus, and the crowd of people, it's a ripe opportunity for these unsavory characters.
Do not get on a minibus that doesn't approach you yelling their destination (and instead ask YOU where you want to go). Even better, only get on from one of the 'official' stops – which granted, is usually nothing more than a corner where you see a bunch of locals gather. Read this post to learn why.
Be wary of kids selling tissues or candies on a tray they carry around their neck. As they crowd around you, they'd use the tray to cover their hands as they go for your pocket.
Merkato is another place to be super careful. Can't stress this enough. I wouldn't come here wearing a backpack with anything valuable in it.
In retrospect, if I had to do it again, I'd wear moneybelt everywhere and only keep small change in my pocket.
Internet in Ethiopia
Reliable internet connection is still rare in Ethiopia. Taitu Hotel did have wifi but only on their patio and it was so choppy it was frustrating.
Wifi, however, is available on the the common area of many international hotels (e.g. Jupiter Hotel and Intercontinental) and they're usually pretty lax on foreigners that come to smooch off their connection (just buy a drink).
Another reason I like to stay in Bole area – it's close to a lot of these major hotels.
General Tips on Ethiopia
Bring a cellphone. This is probably the most important tip I can give to people coming to visit Ethiopia for longer than a week. I ended up using my cellphone so much I can't imagine what it'd be like without. I used it to confirm flights, to reserve flight tickets, to call taxis, to book hotels, etc.
Refilling your minutes was super easy. You can buy refill cards anywhere. If you set the APN correctly (etc.com), you can use it for Internet as well without having to buy a separate plan. More info here.
You can only get SIM card from select stores. Try any store that also sells refill cards. Some proof of ID is required.
Bring US dollars. Especially if you're planning to go one of the longer expeditions such as to Danakil depression in the north, or visiting the tribes in Omo Valley.
If you're going to be in and out of Addis a lot, get yourself a reliable taxi driver (Debebe at 0912 190928 was my taxi driver in Addis). All taxi drivers in Ethiopia carry a cellphone and when you try to arrange a ride they always say "Here's my #, call me anytime. I'll come."
Taxis from airport to Bole Rd should cost around 60-100 Birrs, 125-150 Birrs to Piazza. I absolutely feel safe in taxis and taxi drivers in Addis are some of the most charming drivers I've met (despite the fact that they never give you the local rate doesn't matter how hard you bargain).
But if you want to save money, walk out completely out of the airport ground and there will be a minibus station under the freeway to your right and you'd be able to take it to the Piazza or anywhere on Bole (3-5 Birrs).
Be aware of Ethiopia's unique way of telling the time. They state their time in how many hours after sunrise (6 am) it is. So their 1 o'clock refers to 1 hour after sunset = 7AM our time. After some initial confusion, I got in the habit of saying "habesha time" or "gringo time" and use time of day indicator – as in "Pick me up at 7 at night – habesha time, yes?" and repeating that many, many times.
Blue public minibuses is a cheap way to get around Addis Ababa. Some areas of particular interest to travelers are Bole, Meskal Square, Piazza. The cost depends on the distance, but should be around a couple of Birrs if not less. I usually just hand a 5 Birr note and expect change. I was never ripped off. They do get mighty crowded though.
Bring a warm jacket. When you think of Ethiopia, do you think deserts? Addis Ababa is one of the highest (altitude wise at over 2000 m) capital cities in the world and it can actually get pretty chilly at night.
Confirm flights 24 hours before. Apparently Ethiopian Airways flight times change quite often (I almost missed my flight because it left 1.5 hour earlier!) so always call ahead and confirm.
Food in Ethiopia
– You will eat a lot – a lot – of injera. Learn to enjoy it.
– Sambusas – their version if Indian samosas – make for cheap and delicious snacks.
– The fruit juice is delicious! Second best after the jugos in Colombia. Try their mixed juice, a combination of avocado, guava, strawberry, and mango (or whatever you want).
– A vegetarian in Ethiopia won't go hungry. The food was one my favorite things about Ethiopia.
—
I had to admit that Addis Ababa was a tough city to love for many reasons. I felt lonely (Ethiopia's not really a popular choice for solo travelers) and as a lone Asian woman, I stood out like a sore, pus-filled thumb . But I ended up staying in Addis longer against my will so I was forced to deal with it.
Soon I learned that once I figured out how to get around (and how to keep my money safe), met some people, and discovered cafes and restaurants that I could call 'my own' – I grew comfortable with the chaos that is Addis. I even took pride in the fact that I knew how to navigate the city by minibuses.
Despite some run-in with a bag slasher and other misfortunes, I can honestly say that given the opportunity, I'd go back. There are still parts of the country I didn't have a chance to visit.
Besides, how could you not like a country that lists 'pizza' under desserts?
This time though, I'd take my money belt with me and I won't be petting any stray dogs.