I just got back from my European jaunt that took me from France, Northern Spain, Portugal, and Iceland and I've been busy catching up on work and climbing. But already I'm feeling that familiar itch and longing, the sign that I'm ready to hit the road again.
Thankfully, since I'm always cooking up plans, there's always something in the horizon. Sometimes it's a just a few days-trip to the local climbing crag or a backpacking trip to the woods. But this time I have some big plans.
Here's what's coming up.
Sri Lanka for #TBCAsia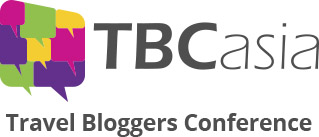 Professional Travel Blogger Association is holding its first ever conference. I'm fortunate to be one of the hosted bloggers (along with these guys) for the conference.
As part of being a hosted blogger, we'll be visiting various parts of Sri Lanka while staying at Cinnamon Hotel and Resorts properties. All of this while networking and learning the latest trends in working with destination brands. This is the first travel conference done in its format and I'm very curious to know how this will work.
After the conference I'll be exploring Sri Lanka on my own. I'm not quite sure where to go yet. But most likely I'll be heading to the Sri Lanka countryside – somewhere cool, mountainous, and green. Then again, I'm a sucker for fresh seafood, so spending a few days gorging on seafood on a beach village sounds pretty awesome as well.
And because I will be 'in the area' – why not bundle in some other places I've been wanting to check out as well?
Hong Kong
I've always known Hong Kong as a shopping mecca, filled with skyscrapers and bustling street markets. I was surprised to learn that 70% of Hong Kong is still considered countryside with stunning mountain landscapes and small fishing villages. My kind of destination really.
Having said that, I'm not planning to stay in Hong Kong for very long, and I hate rushing. So I'll be playing it by the ear to see how much I can see of Hong Kong realistically.
Kuala Lumpur
Is there anything else to do in KL other than eat and shop? I guess I'll find out. I'd be just content spending a few days here eating though.
Indonesia
Home sweet home. I haven't seen my parents in over 2 years. I miss my family. I miss the food. A visit is way overdue.
—
Our last post was published 3 weeks ago and I've been really slow in finalizing details on the above destinations because I've been hugely distracted by a big life change.
We're moving!
Come 2015, we're going on a roadtrip. Indefinitely. That's right. We're hitting the road to travel and climb all over North America.
If this seemed like it came out of nowhere, it's because it did. One month ago I didn't think that we'd be saying good bye to our rent-controlled apartment in San Francisco. Or that we'd soon live in a 60 sq-ft home on wheels. All of that so we could travel and climb.
But some ideas have a way of latching on and not letting go until they're fulfilled. This is one of those.
In all honesty I'm still getting a grasp of the reality of what we got ourselves into. It's overwhelming… But I keep telling myself, we've done it before and we can do it again.
MORE: Last Day at Work
But still, I'm flip flopping between paralyzing fear of the uncertainties of it all and the giddy excitement of new adventures ahead.
Departure date has not been determined, but I figure it'll take us a few months to purchase a van and retrofit it.
UPDATE: We bought a van!
Read more: Van Life
So hmm, yeah – in between writing a draft and publishing this post, we found our van/future home. Here it is! It's a 2008 Dodge Sprinter with a high roof. This thing is HUGE! And if we can say so ourselves, a beauty!
In the past week we've started its conversion into the ultimate climber/roadtrip van, complete with a bed, kitchen, and a solar powered office. It's a LOT of work. But it's been satisfying seeing it all come together.
So yes, here it is to a beginning of new adventures. I'll be writing more about our plans and our work on the Sprinter, but first thing first: Sri Lanka!