Ushguli, Georgia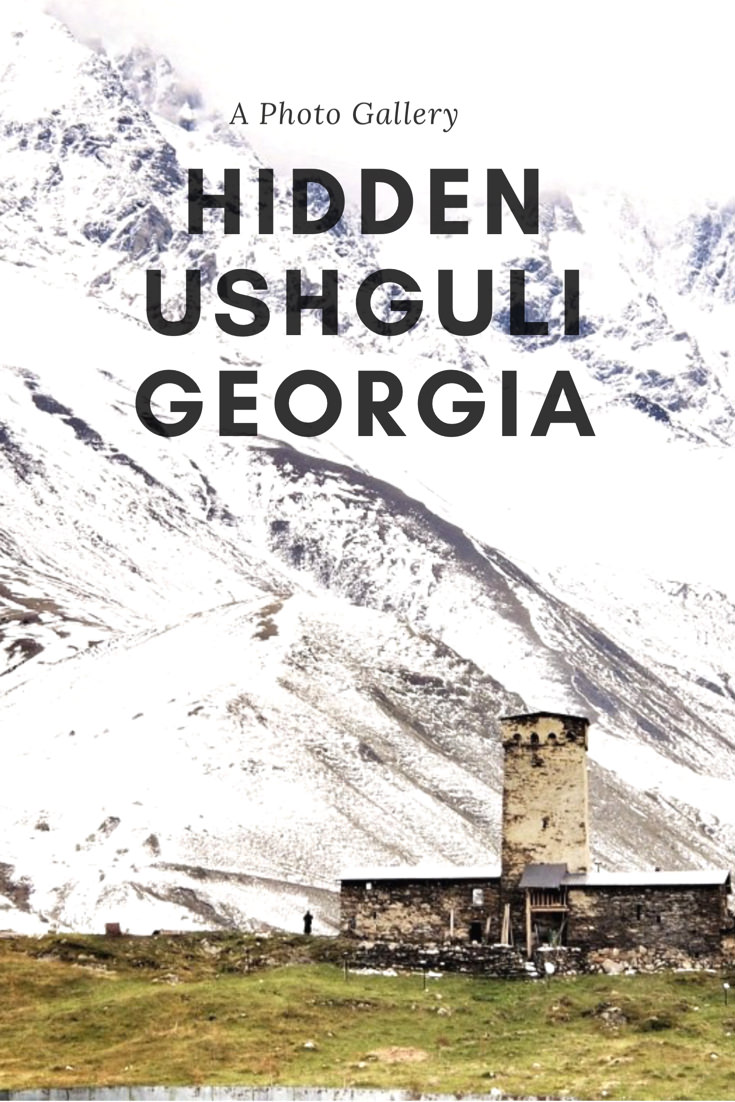 Ushguli is one of the villages in Svaneti region, Georgia. It's the home of the chivalric Svans tribe, known for their defensive towers unique to the region. It's tucked away in Georgia's remote, mountainous corner and it took some effort to get it, but it was so worth it. This UNESCO heritage area is simply, extraordinarily beautiful; offering landscapes of stone towers, snowy peaks, and traditional Georgian village life.
Whenever I think of Ushguli I think of mud and manure. Walking around the village required trudging through ankle-deep of mixture of dirt and manure. It took this me some (ok, a lot of) effort to ignore the 'schlopping' noise each step makes.
Thankfully the view provided a distraction.
If I have to pick one highlight of Georgia, Ushguli would be it. Pig manure or not. It was the reason I came to Georgia.It was everything I imagined Georgia to be: remote, wild, and utterly gorgeous.
My only regret was not spending a night or two here in Ushguli. I blamed it on the weather: a snowstorm was on the forecast and they were worried the pass would be closed.
Whenever I think of Ushguli I think of pigs. They roam around the village giving the term free-range a whole new meaning.
Whenever I think of pigs I think of a blood-curdling scream coming from a shed I was walking by. A few minutes later I saw the source of the noise, a gaping bloody hole where its throat was, being wheeled from the shed to who knows where. I tried not to look. But I did. I'm so glad I was already a vegetarian.
A popular trek in Svaneti region is a 4 day trek from Mestia to Ushguli. I cheated and took a private car. We passed many wet and muddy trekkers on the way. Even though I'd have loved to do the trek, I was sort of glad I wasn't out there at that time.
Like other villages in Svaneti region, Ushguli is dotted with stone defensive towers. The towers were built as protection against invaders from other tribes (or other nearby communities). I imagined time must've been rough back then; invasions must've happened quite often because each family ended up with their own tower to hide in.
Ushguli felt and looked like a different world altogether. It also felt… fragile. If you ever find yourself in Georgia, I highly recommend making the trip to Svaneti region. I don't want to sound pessimistic, but the whole 'see it before it's gone' thing? I'm afraid it applies here.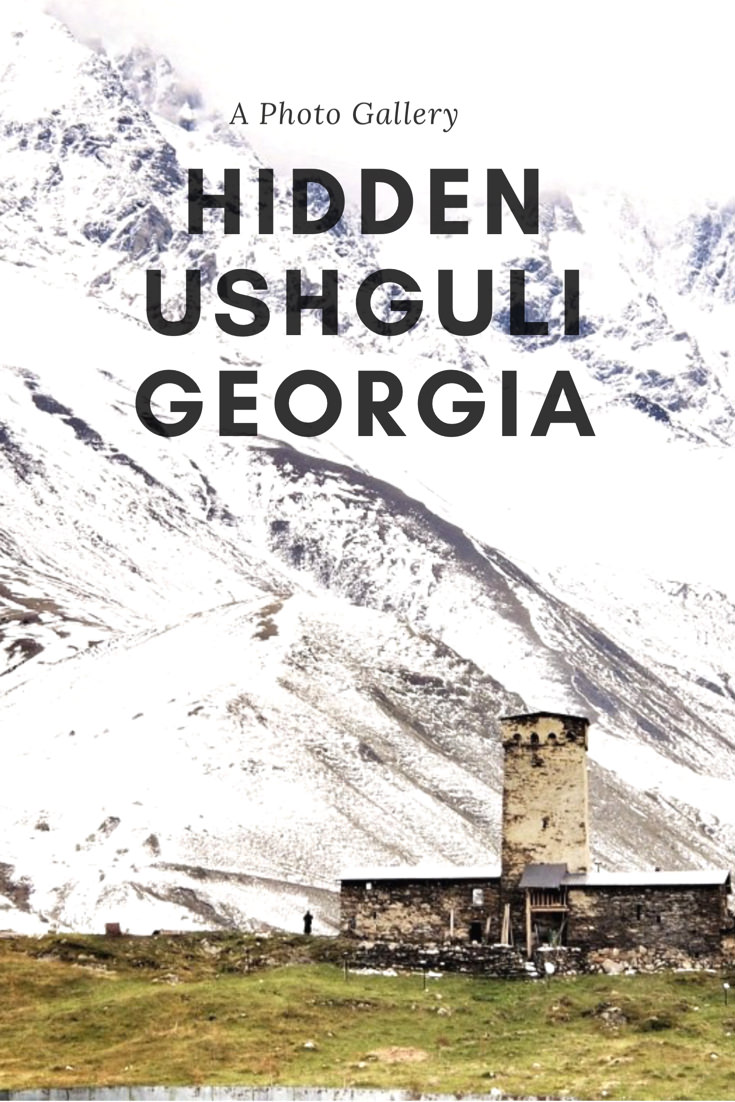 How to get to Ushguli from Tbilisi
Svaneti in general is a pain to get to, involving an overnight train from Tbilisi to Zugdidi and a long marshrutka ride. All of that would just get you to Mestia, the capital of the region. From there, it's a further 4 hour bumpy taxi ride to Ushguli (or a 3-4 day trek).
Tip: hang around the tourist office in Mestia to find other people to share the (costly) private taxi. The earlier the better.
Where to eat and stay in Mestia:
If you can't find a guesthouse (like I did), Hostel Seti is a good alternative. It's a new hostel next to the tourist office. Very sterile, but clean, modern and empty. I had the whole building to myself! It's conveniently located 2 doors down from pretty much the only place to eat in the city: Cafe Laila.
Nino Ratiani Guesthouse also came recommended. Rooms start at $20.